Day 1 | SRINAGAR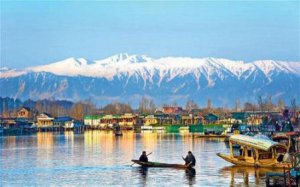 If you are arriving by air you will be met by our travel guide at Srinagar airport then you will check-in at hotel/deluxe houseboat. later your cheap & affordable Kashmir tour will begin with a free shikara ride on Dal Lake, where you visit the floating vegetable gardens. While riding the Shikara's there are plenty of opportunities for bird watching with plentiful species including Kingfisher, Little Bittern, Common Pariah Kites, Grebe etc.You can take a walk around the Boulevard Road, which lies along the scenic Dal Lake. With every step along this beautiful road, discover the enchanting beauty of Dal Lake and the Zabarwan Mountain Range that serves as the backdrop of this road. Post this, By evening, return to the hotel/houseboat and after enjoying your dinner, spend the night with a deep slumber.
Day 2 | SRINAGAR SIGHT SEEING
Today you will go for local sightseeing of Srinagar covering Mughal Gardens, built by Emperor Shahajehan you will visit the Shalimar Gardens, Nishat bagh & the Chashmashahi Gardens, known for its fountains and roses. Afternoon will be at your leisure for individual activities. Overnight in hotel/deluxe houseboat.
What is Srinagar famous for?
The capital of Jammu and Kashmir and the largest city in the state, Srinagar (1,730m) is famous for its canals, houseboats and Mughal gardens . The city itself is quite unlike most other large Indian cities for here you are much more in Central Asia than on the sub continent. It's a city full of intriguing alleyways and curious buildings. A place where it's very easy to spend a few hours simply wandering - particularly along the old city streets near the Jehlum river.
Srinagar is the summer capital of the state of Jammu and Kashmir and is the pride of the beautiful valley of Kashmir. Srinagar is famous for its lakes and the charming rows of houseboats floating on them. It is also known for traditional Kashmiri handicrafts and dry fruits. Srinagar is located in the western part of the state of Jammu and Kashmir, in the northern region of India. It is located in the Kashmir valley. River Jehlum passes through Srinagar city. Srinagar is 876 km north of Delhi. It is rightly called the Pride of the Kashmir Valley.
Book Low Cost affordable Holiday Packages for Couples From Most Reliable Travel Agency In Kashmir.Top Rated Tour Operators In Jammu and Kashmir For Honeymoon Tours, Family Trips And Pilgrimage Tours. Avail Special Offer On Kashmir Honeymoon Tours, Great Deals And Discounts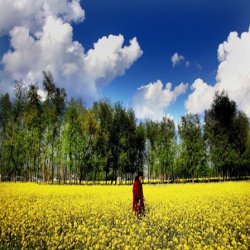 Day 3 | Srinagar |Pahalgam | Srinagar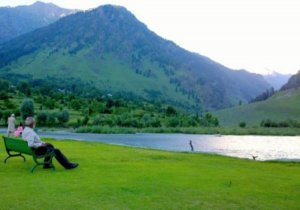 On third day you will drive towards Pahalgam (The valley of shepherds).The total distance is about 95 kms, will be covered in about 3 hours.All the arrangements are made in advance so that you can enjoy your cheap holiday package and explore all the important tourist places. En-route, visiting the saffron fields of pampore, Awantipura Ruins (1100 years old temple of Lord Vishnu built by the King Awantivarman), and enjoy the beautiful countryside.Drive and reach Pahalgam and enjoy Lidder stream. Later walk along pony trails with a magnificent view of the mountains. Drive back to Srinagar. Overnight in hotel/deluxe houseboat.
Places to visit in Pahalgam: Mamaleshwara, Baisaran, Tulian Lake, Hajan, Aru valley, Betaab Valley Chandanwari & Passage To The Amarnath Yatra.
Pahalgam is famous for?
Pahalgam is famous for its scenic beauty and is the jewel of the picturesque Liddar valley located in the high Himalayas. It provides an ideal setting for activities like hiking, trekking, and fishing. It is also the starting point of the annual pilgrimage to the holy cave of Amarnath.
Location
Pahalgam is located in the western part of the state of Jammu and Kashmir, in the northern region of India. It is located at an altitude of 2130 m above sea level amidst the great Himalayan range. It is positioned beside the Liddar River, in the Liddar valley. Pahalgam is 95 km east of Srinagar. The weather in Pahalgam is alpine. Summers (April-June) are mild while winters (November-February) are cold. It experiences rains between July and September. It experiences heavy snowfall from December to February.
Best Time To Visit
The best time to visit Pahalgam is during the summers, between mid-April and mid-November. It can also be visited in July-August during the annual pilgrimage to the holy cave of Amarnath.
Tourists Attractions
The natural beauty of Pahalgam and the verdant Liddar valley attracts the traveler towards it. The sparkling water of River Liddar, which flows near Pahalgam, has a number of picnic spots around it. Pahalgam is a part of Asia's only saffron growing area. One can see the saffron plants in full bloom in the month of November. There are a number of hiking and trekking trails around Pahalgam. One can even explore these places on horseback. Pahalgam provides a panoramic view of the mighty Himalayan range with its lush green pine forests and snow-capped peaks.
Adventure - The Liddar River is popular among travelers interested in angling. Stretches of this river are suitable for trout fishing. Travelers interested in fishing have to obtain a fishing license from the Directorate of Fisheries in Srinagar. Pahalgam is the starting point of a number of trekking and hiking trails to the surrounding mountains. Trekking around Pahalgam is exhilarating, as it takes the traveler through virgin pine forests, clear mountain streams, and meadows of wildflowers.
Day 4 | Srinagar
After breakfast transfer to Srinagar airport for onward flight. With memories filled by ture natural beauty of the Kashmir Valley that you explored in this Cheap Tour Package for Kahmir
What is included in tour package?
02 Nights stay at Houseboats on Twin sharing Basis
01 Nights stay at Hotel on Twin sharing Basis
Daily Meals - Breakfast, Lunch or Dinner
All surface travelling by 1 Non AC Tata Sumo / Indica
Special Rates valid for this tour program only.
One Hour Shikara Ride in Dal Lake
Sightseeing as per the itinerary
All Arrival/Departure transfer as mentioned in Itinerary
All present applicable taxes as on date
All Luxury Taxes
Srinagar Budget Tour Price
| | | | | | |
| --- | --- | --- | --- | --- | --- |
| Package | Single Occupancy | Twin Sharing | Extra adult | Child with bed | Child without bed |
| Budget | Rs. 10300 | Rs.6800 | Rs.2200 | Rs.2200 | Rs.1600 |
| Standard | Rs. 12500 | Rs. 7999 | Rs. 2700 | Rs. 2700 | Rs. 2000 |
| Deluxe | Rs. 17000 | Rs. 10999 | Rs. 4500 | Rs. 4500 | Rs. 3500 |
Hotels for cheap holiday package
| | | |
| --- | --- | --- |
| Destination | Standard [3 Star] | Deluxe [4 Star] |
| Srinagar | Sun Shine / Duke / Zamrud OR Similar | Silver Star / Residency OR Similar |
| | | |
| --- | --- | --- |
| Destination | Standard | Deluxe |
| Srinagar | Standard Houseboat | Deluxe Houseboat |