The decades old rich tradition of creativity and art needs no Introduction when it comes to Jammu and Kashmir. Kashmir's famous handcrafted specialties include silk and wool carpets, papier-mâché products, Pashminas, embroidered shawls, Copperware and Silveware and a variety of stones and walnut wood product .Kashmir is considered to be a treasure trove of arts and crafts. While every region tends to have its own distinct specialty, Kashmiri carpets, shawls, papier-mâché objects and silverware are recognized worldwide for their fine quality and craftsmanship. Check out our Cheap Kashmir tour packages where you can visit shop Kashmir Hadicrafts.
Handicrafts are unique and some of them, like pashmina shawls, highly prized throughout the world. Another factor that promotes extensive handicrafts apart from culture is the weather and the cold winters may partly be responsible for people staying and working indoors. Carpet-making is an arduous, time consuming task and Kashmir carpets, following the Persian styles, are a case in point.
Mostly famous as a dry fruit market, Jammu is also worth checking out for silver and golden jewellery of traditional Dogri design, elaborate Kashmiri items or designs worn by the nomadic 'Bakarwals'. The major craft in the Ladakh region is Tibetan Carpets, which are reasonably priced and are very durable compared to Kashmiri or Persian carpets. One can also look for Chang and tea-vessels, silver cups and butter churns or the mussel shells, which serve as ornaments.
Kashmiri craftsmen were famous for their expressions in portray and first-rate information and textures on bronze work. Their hand may be seen in lots of art works from principal Asia to Tibet. Copper was mined domestically from the mountains of Aismuqam in the Liddar valley of south Kashmir. The sources of copper mines had been stored a secret and were underneath country problem to guard them from the Sikh invaders of that point. It's miles believed that Zain-ul-Abedin led a totally easy existence dedicated to making his kingdom a paradise and took no cash from the nation treasury for his non-public use but lived at the income from one copper mine. Copperware Art History In Kashmir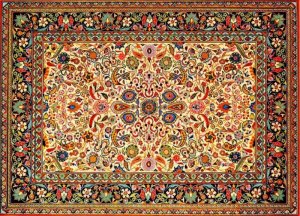 The carefully assembled carpets of Kashmir are well known all through the world. In spite of the fact that very costly, Kashmiri rugs are an advantageous deep rooted venture. Aside from being constantly high quality, another nature of Kashmir carpets is that they are constantly tied, never tufted. The art of carpet weaving did not start in Kashmir, rather it is accepted to have been obtained from Persia. Carpets weaving in Kashmir was not initially indigenous but rather is thought to have come in by method for Persia. Till today most outlines are particularly Persian with neighborhood; varieties. One case, nonetheless, of a run of the mill Kashmiri outline is the tree of life. Persian plan not withstanding, any cover woven in Kashmir is alluded to as Kashmiri. Kshmiri Carpet How It Is Made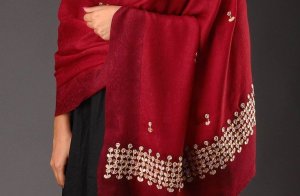 The word shawl is derived from Persian "shal", which was the name given for a whole range of fine woolen garments. The shawl in India was worn folded across the shoulder, and not as a girdle, as the Persians did.Shawls are worn and used as a warm protective garment all over north India today, Kashmir has become synonymous with shawls all over the world. At the time of Mughal rule in India, Kashmir overtook the North-West Frontier and Punjab, as the center of shawl making. The Mughal emperor Akbar was greatly enamored by the Kashmiri shawls and the way it was worn, folded in four, captured his imagination. He experimented with various ways of wearing it, and found that it looked good worn without folds, just thrown over the shoulder. Types of Kashmir Shawls
Walnut is the most widely recognized wood utilized for carving. Kashmir is the main piece of India where the walnut tree develops. Its shading, grain and sheen are extraordinary, and the carving and worry work that is done on this wood is of the best quality. Walnut wood from the root is relatively dark, and the grain here is significantly more articulated than the wood of the storage compartment, which is lighter in shading. The branches have the lightest shading, relatively blonde, and have no detectable grain. The inborn worth of the wood from each piece of the tree contrasts - wood from the root being the most costly. Walnut Wood Caring In Kashmir