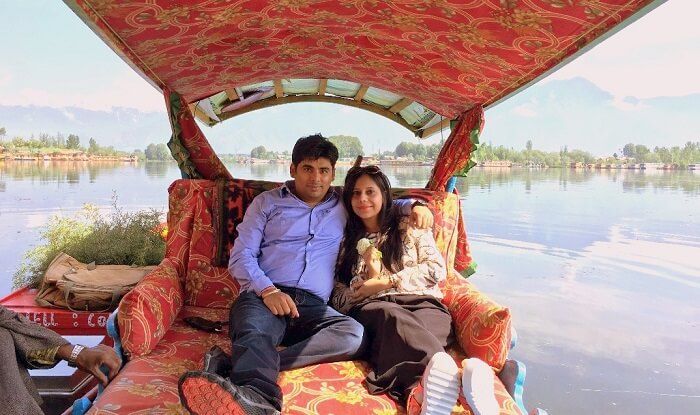 Kashmir has four distinct seasons, each with its own peculiar character and distinctive charm. These are spring, summer, autumn and winter. But if you ask which is the best season and best time to visit Kashmir? The answer is the best season is Summers and the best months are May, June, July, August, September. You can visit Kashmir in any of the months mentioned above. As the weather is pleasant in the summer months. The valley gets covered with blossoms and the orchards are heavy with fruits during summer. This is the peak tourism season in Kashmir Valley and most of the tourists prefer to visit Kashmir during May to September
However, winter is the best time to visit the 'Jammu' region, from the months of October to March, when the maximum temperature is around 18 degree Celsius and the minimum is 4 degree Celsius on some days.The winter season in Kashmir from December through February, is the best time to visit Kashmir for snowfall. Spring, March through May, is the best time to visit Kashmir for a honeymoon as the flowers in the famous Mughal gardens in Srinagar are in bloom. Early spring till mid-April, which is also the off-season in Kashmir, is ideal for those looking to get the best deals on hotels in Kashmir.
Is it Safe to Visit Kashmir?
This question has been asked many times on social forums. is it safe to visit Kashmir? The answer yes it is completely safe to visit Kashmir any time be it summers or winters, however there are apprehensions that in summers the situation in Kashmir gets volatile due to political uncertainty in the Valley, that is true that in last two decades we have seen an upsurge in political unrest in Kashmir and mostly in summers, but here is the important aspect of it which most of the News Channels do not report. in last two decades of violence in Kashmir not a single tourist was hurt in Kashmir by the local people in contrast Kashmir is known as the safest place for solo women travelers.
This is not just because Kashmir is dependent on tourism so Kashmiri's don't want to snatch their own bread and butter by mistreating the tourists, its in fact the social system of Kashmir that all the tourists are treated as guests not as customers. you can knock at any door in Kashmir at any time and you are welcome with love and respect.
There are some areas in Valley which constantly remain in news for unrest and anti-militancy operations, like areas of south Kashmir, which include Pulwama, Tral and Shopian but none of them is a tourist destination, in south Kashmir the most popular tourist place is Pahalgam and it remains calm and open for tourists round the year.
Book Best Of Kashmir tour Packages From Most Reliable Travel Agency In Srinagar At Most Affordable Prices.Top Rated Tour Operators In Jammu and Kashmir For Honeymoon Tours, Family Trips And Pilgrimage Tours. Avail Special Offer On Kashmir winter Tours, Great Deals And Discounts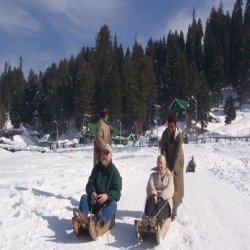 Kashmir tourist guides have put their lives at risk many a times if any untoward incident had happened with their guests.Here is an example how to that fact after saving five tourists guide lost his life in Pahalgam Kashmir. Despite very negative image building about Kashmir by many media houses Kashmir still remains the favorite tourist attraction not just for domestic tourists but for international tourists as well.
The best thing about Kashmir tourism industry is that most of the tourists in Kashmir come through referrals, the reason is simple once you visit this place you will fall in love with its unmatched natural beauty and the hospitality of the local people.
List of places to visit during May to September
| Places To Visit | Known For | More Details |
| --- | --- | --- |
| Srinagar | Houseboats, Dal Lake, Nagin Lake | More about Srinagar |
| Pahalgam | Betaab Valley, Aru Valley, Golf Course | More about Pahalgam |
| Sonmarg | its stunning natural beauty, Amarnath Cave, Tajwas | More about Sonmarg |
| Gulmarg | Popular skiing destination, Gondola, Afarwat Mountian | More about Gulmarg |
| Jammu | Katra Vaishnodevi, Mansar, Patnitop | More about Jammu |
| Mughal Garens | Nishat Bagh, Shalimar Bagh, Cheshma Shahi | More about Mughal Gardens |
| Historical Places | Martand Sun Temple, Budshah Tomb, Burzohama, Hari Parbhat, Awantipora | More Historical Places |
| Arts & Crafts Bazar | Carpets, Shawals, Copper ware | More Arts & Crafts |
What Precautions Should one take while visiting Valley?
It is very important to any traveler to take necessary precautions while visiting any place in the world and Kashmir is no exception to that. here are few things that you remember while a Kashmir tour.
Kashmir is politically volatile region so its in the best interest of tourist to not indulge into any political debates with locals. its not as if they will hurt you for your political opinions but may be their political opinion may not be the one you expect to hear.
Always travel with local tour operators, one thing is true about Kashmir that due to on gong conflict, situation can turn around anytime so you need someone local to assist you at that time to get you safely back.
Carry necessary documents with you for identity proof. like Aadhar, Election card or driving license keep some xerox copies of it with you in case you need to submit it any where.
Internet connectivity is a issue many a times Govt snaps internet connectivity in many areas to keep the situation under control if there is any untoward incident. But this happens mostly with mobile internet not with broadband services or cable internet. So ask your tour operator if the hotels you are staying in has Wifi services over broadband internet connectivity.
Keep some cash with you as mentioned earlier due to internet service blockade Net Banking and ATM's may not work sometimes, so keep some cash with you, which will come handy in that situation.
Here is list of Kashmir tour packages for Summer
| | | | |
| --- | --- | --- | --- |
| Package Name | Tour Duration | Destinations | Package Price |
| | 5 Nights 6 Days | Srinagar, Pahalgam, Aru, Betaab Valley, Gulmarg, Srinagar City Tour | Rs.13,500 |
| | 6 Nights 7 Days | Srinagar, Sonmarg, Gulmarg, Pahalgam, Srinagar City Tour | Rs.17,250 |
| | 4 Nights 5 Days | Srinagar, Gulmarg, Pahalgam, Dal Lake, Tulip Garden, Mughal Gardens | Rs.10,999 |
| | 5 Nights 6 Days | Pahalgmag, Gulmarg, Srinagar, Dal Lake | Rs.9,900 |
Best Season to visit Kashmir
Kashmir is the northwestern region of the Indian subcontinent. Historically the term Kashmir was used to refer to the valley lying between the Great Himalayas and the Pir Panjal range. Kashmir Tour Packages help you to Discover and Explore the Ultimate Paradise on Earth, Kashmir. Kashmir throughout the ages has remained another name for Paradise. Cradled in the lap of majestic mountains of the Himalayas, Kashmir is the most beautiful place on earth. On visiting the Valley of Kashmir, Jehangir, one of the Mughal emperors, is said to have exclaimed: "If there is paradise anywhere on earth, it is here, it is here, it is here." The Mughals aptly called Kashmir 'Paradise on Earth' where they journeyed across the hot plains of India, to the valley's cool environs in summer. Here they laid, with great love and care, Srinagar's many formal, waterfront gardens, now collectively known as the Mughal Gardens. Anecdotes of four and five centuries ago describe their love for these gardens, and the rivalries that centered around their ownership. They also patronized the development of art & craft among the people of Kashmir, leaving behind a heritage of exquisite artisan-ship among the people and making the handicrafts of the land prized gifts all over the world.
Spring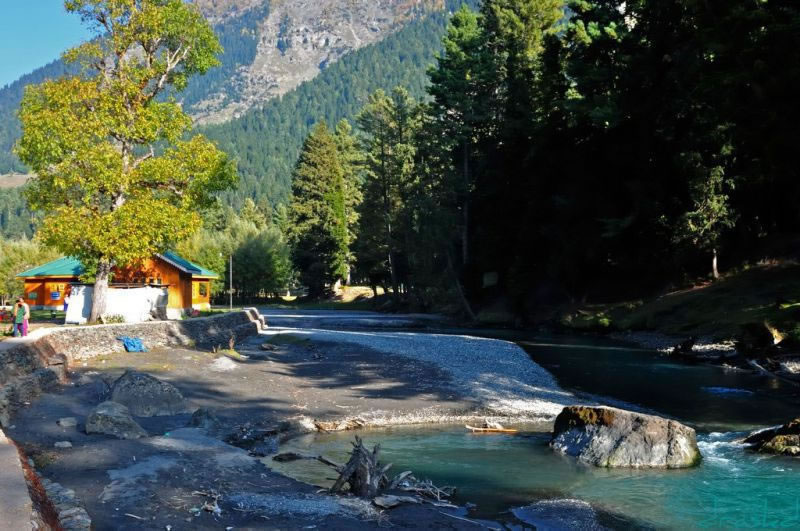 Spring, which extends roughly from March to early May, is when a million blossoms carpet the ground. The weather during this time can be gloriously pleasant at 24°C or cold and windy at 7°C. This is the season when Srinagar experiences rains, but the showers are brief. This is the season when over a million tulips bloom in Asia's largest Tulip garden in Srinagar pala holidays provides every years exclusive Kashmir Tulip Garden Festival tour packages for its customers to be a part of this amazing experience. Variety of Tulips Bloom in Siraj Bagh Srinagar to welcome tourists from across the globe.
Summer
Summer extends from May until the end of August. Light woolens may be required to wear out of Srinagar. In higher altitudes night temperatures drop slightly. Srinagar at this time experiences day temperatures of between 28°C and 34°C. At this time, the whole valley is a mosaic of varying shades of green - rice fields, meadows, trees, etc. and Srinagar with its lakes and waterways is a heaven after the scorching heat of the Indian plains. As per the tourists visiting Kashmir valley every year the data shows that summer is the best season to visit Kashmir.
Autumn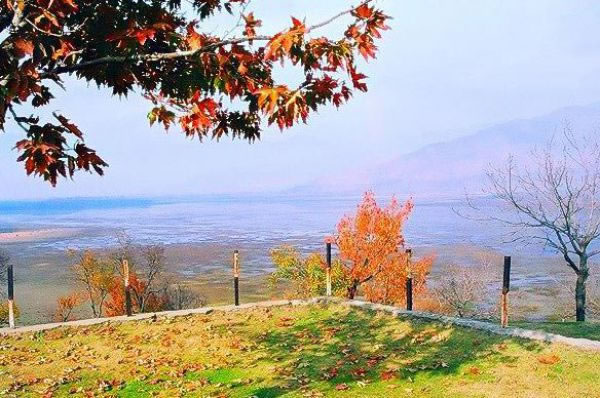 The onset of autumn, perhaps Kashmir's loveliest season, is towards September, when green turns to gold and then to russet and red. The highest day temperatures in September are around 20°C and night temperatures dip to 12°C by October, and further drop by November, when heavy woolens are essential. The falling leaves from Chinar trees makes Srinagar a poetic destination.
Winter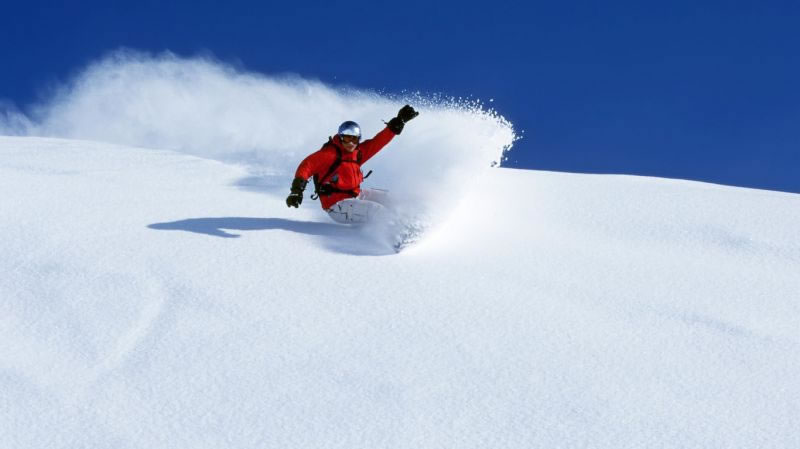 Through December, to the beginning of March is winter time, which presents Kashmir in yet another mood. Bare, snow-covered landscapes being watched from beside the warmth of a fire is a joy that cannot be described to anyone who has not experienced it. In winters Gulmarg is the most favorable tourism destination in India and in Kashmir in Particular. In winter you can visit Kashmir with minimum budget as winter season is the off-season for tourism in Kashmir, hoteliers offer discounts so do transport service providers and tour operators offer these discounts to to their clients. So if you are looking for cheap kashmir tour packages there are chances that you can get one at your budget in winters.